WTF AFRICA- ZIMBO WOMEN SEH DEM A GUH PROTEST WID DEM CLOTHES OFF
Radical women's rights pressure group, Justice for Women, has threatened to demonstrate stark undressed to register displeasure at the way women are "ill-treated" by police.
There have been howls of protests from across the country after women were brutally tortured, allegedly by the police while in prison.
Addressing the media in Harare on Tuesday JFW spokesperson Coezette Chirinda claimed that women protesters are being stripped undressed by police as evidenced by shocking pictures that are circulating on social media which show two women with wounds on their buttocks.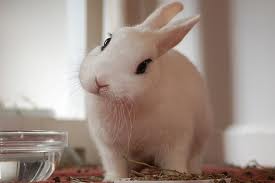 "They strip us, beating us while we are undressed and this means they so much desire to see us undressed so we will display our bodies at their offices if they do not address our concerns in the next seven days," Chirinda said.
Describing the country's police as partisan, Chirinda said it was worrying that the law enforcement agents were now devouring "anyone with a dissenting voice".
"The recent abductions, assaults, detention and sexual abuse of female activists are deplorable and must be condemned with the contempt they deserve.
"As we speak, the record of brutality against innocent female Zimbabweans speaks for itself. Linda Masarira has been in illegal detention for more than 60 days, Kerina Gweshe was abducted, beaten and dumbed at Harare Central Police Station, showing a direct link between the perpetrators and the police."
She further said the abuse of women is State-sponsored.
"We have seen the results of the inhuman treatment that has been exerted on women. These women were undressed whilst being assaulted and they have ghastly wounds on their bodies."
"The State has a mandate to protect us as women. It has a mandate to ensure that our voices concerns are heard and acted upon without us being violated and our efforts being thwarted."