WTF AFRICA- WOMEN COLLECTING SPERM FOR SALE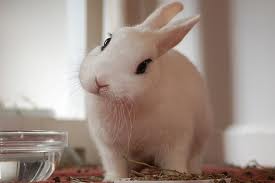 The small town of Gwanda has once again been hit by an influx of women collecting and selling male sperms for export to South Africa.
Following a lead, Bulawayo24 News sort an interview with a nineteen year old Gwanda based prostitute originally from Zvishavane who revealed that ladies of the night in Gwanda are making a fortune collecting and selling the male sperms. The produce is being sold to cross border heavy duty truck drivers who have a ready market for it in South Africa.
According to the teenage Gwanda prostitute who only identified herself only as Monica, truck drivers from a prominent Zambian cross border trucking company (name supplied) are buying the sperms from them for up to as much as $25 for 250 ml of the male reproduction fluid.
Monica said that the women were collecting the sperm from the condoms they use after having sex with their clients. The contents are then emptied into small 250 ml bottles provided by the cross border "traders" and kept refrigerated until collected by the buyers.
"I know about five drivers who pass through Gwanda to South Africa and they pick up the sperm from us at $25 to $30 per 250 ml bottle which they take to South Africa," she said.
According to Monica, it looks like the truck drivers are making a killing from the trade as they travel with iced cooler boxes collecting the sperm along their route all the way from Zambia to South Africa. Monica claims that, every time they deliver the sperm to them the boxes will always almost be full which suggests that they have a huge network of people they are working with to collect the sperm and a ready market in South Africa.
"Their boxes are almost always full by the time they get to Gwanda as they will be collecting the sperm all the way from Zambia. They pay cash all the time without asking questions which means they have a big market for the sperm in South Africa," she added.
Asked how much sperm she personally collects and sells to the buyers, Monica said that they work as a group with three other women and on a good month they can collect up to about 6 to 8 250 ml bottles of the fluid giving them an extra $200 every month.
"The four of us can collect 6 to 8 bottles of sperm in a month and that's the money which we use to pay our lodging fees, buy food and drinks then put aside the money we make from our normal trade," said the hooker.
"It keeps us going you see and its very good business."
The young girl who says that she was invited to Gwanda by her sister who has been in the town for a while claims that the sperm selling business is there in all the towns of Zimbabwe and done very secretly as the men should never know that their sperm is being collected.
"I started doing it at Stop Over in Masvingo where competition was very tight before my sister invited me to join her group in Gwanda and business is better here as there are more men paying for sex against few women in Gwanda. On a good day I can collect up to 5 or 6 condoms of sperm in Gwanda an amount that takes about 3 to 4 days in Masvingo."
According to science an average man produces about 10mls of sperm per ej*culation which means that on average it takes about 25 times of sex for the ladies to fill up a 250 ml bottle. Monica claims that they charge between $5 and $7 per round of sex in Gwanda. She however claims that when they really get desperate for money for rental they can bargain to as low as $2 or $3 per round so as to quickly collect as much sperm as they can.
"Sometimes we are forced to reduce our going rates especially to the younger men who have no money but with more sperm just to collect the produce."
Monica claims that following rumours that have started in the town about the collection of the sperm, some men are now demanding that they take away their condoms to dispose of them on their own after the act. She claims that some men insist to see them dispose the used condoms but the lady claims they have their means to flush down the toilet just pieces of toilet paper hiding the used condom from the unrealising man.
In another bizarre revelation, the lady of the night claims that some men and women are also coming to them selling collected sperms for $2.
"We also buy some sperm from men within the town especially the poor ones and street kids. I guess they get condoms and m*sturbate into them and bring us the sperm which we buy for $2. Some claim that they take the used condoms after using them with their women and come and sell it to us," she claimed.
"There are also some women who do not know where we sell our collection to who come to us and sell the used packed condoms to us for up to $5 each."
Bulawayo24 could not immediately ascertain what the sperm is used for when it reaches its South African market. However, Monica said that the truck drivers claimed to be selling the sperm to companies that manufacture hair products in South Africa. Another woman who was in the company of Monica claimed that Nigerians in South Africa buy the sperm to send back to Nigeria for the manufacture of male organ enlargement herbs and aphrodisiacs.
Gwanda