WTF AFRICA – WOMAN RETURNS HOME TO FIND JUJU ON UNDERWEAR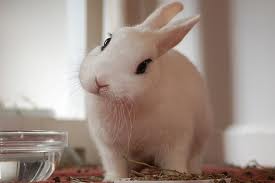 In a suspected case of witchcraft, a couple from Makokoba in Bulawayo found their underwear laced with juju and a plastic bag with a concoction on the floor of their living room.
Nqobile Mpofu and his wife Beauty Sibanda, said the incident took place last week.
"We returned from work in the evening and found my underwear and three panties belonging to my wife laced with juju and a plastic bag with a concoction beside it on the floor," said Mpofu.
Mpofu said they now live in fear.
"What makes it more worrying is that my wife had washed our under garments and left them on the washing line but we were shocked to find them on the floor, covered in muti.
"We do not know how they were taken from the washing line into the locked house. This authenticates our suspicion that maybe this is an act of witchcraft."
The visibly shaken Sibanda said they would seek divine intervention.
"We are firm believers in God. We are going to consult a prophet who will tell us why this strange thing befell us and fence the house from evil spirits," said Sibanda.