WTF AFRICA- WOMAN CHOPS OFF 1YO'S HEAD THEN ATTEMPTS SUICIDE
A WOMAN allegedly chopped off her one-year-old daughter's head with an axe before attempting to commit suicide by stabbing herself with a knife.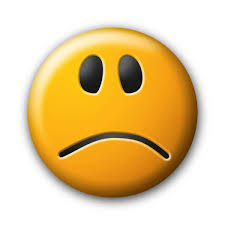 Keresia Hlabangana, 32, of Sivukwe area in Lupane district, allegedly breastfed her baby before decapitating her on Saturday.
She is under heavy police guard at St Luke's Hospital in Lupane where she is admitted in the intensive care unit.
The motive for the murder is yet to be established.
Hlabangana's family told The Chronicle that she was acting strangely last Friday when she arrived home from her brother's burial in Pupu, her home village also in Lupane.
Speaking on behalf of the family, Cornelius Phakathi said Hlabangana locked herself in a hut before axing the baby and stabbing herself.
"It happened around 6PM on Saturday when her husband left her home with their four children. We came back from her brother's burial on Thursday and she arrived on Friday but her behaviour was weird. We assumed she had been affected by her brother's death," said Phakathi.
He went on: "On that day her eldest daughter came running saying her mother was bleeding. We asked her husband, Mlauzi, to rush home and check. That's when he came face to face with a shocking sight of a lifeless body of the child while the mother was also lying unconscious after stabbing herself in the abdomen near the navel."
Phakathi said Hlabangana was still holding the okapi knife in her hand while an axe was beside the baby's body.
He said she axed her from the back of the neck and only a thin layer of skin was left joining the head to the body.
"She breastfed the baby first before locking herself in the bedroom hut after sending all the other children outside saying she wanted to bath. The children returned moments later to find the grisly scene."
Phakathi said the family was shocked by "untruths" being circulated on social media that his nephew and wife fought resulting in her committing the crime.
Hlabangana's uncle, Robert Hlabangana, said his niece could have been affected by her elder brother's death.
"She doesn't have a history of mental illness and we wonder what could have happened to her," he said.
The tot was buried on Tuesday after a post-mortem was done at the United Bulawayo Hospitals.
Hlabangana's husband, Patrick Mlauzi, said: "My wife couldn't say a word and up to today I don't know what came over her to do that.
"When I got to the hospital, she asked me about the whereabouts of the baby and I lied that she was at home.
"She appeared to have lost her mind as she asked me how she had ended up in hospital and if I had brought her some clothes."
Mlauzi and Hlabangana married in 2002 and have four children – the eldest being 13-years-old.
Mlauzi said he was concerned about "false" claims circulating on social media that he and his wife were having marital problems and that the family had been visited by tsikamutandas which might have caused her to kill her baby.
He said his wife was once bedridden for six months last year with a heart ailment which could have affected her mentally.