WTF AFRICA- WOMAN BEATEN BY FIANCE AFTER BEING CAUGHT WITH JOE GRIND
A Mutare woman was left to nurse injuries after she was heavily assaulted by her fiancé after being caught at a lodge feeling the warmth of her lover.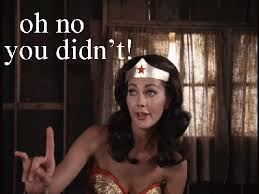 However, for assaulting his girlfriend, Loveness Nyakunhuwa (26), Bolton Matanda (26) was ordered to pay a fine of $130 by February 8 or risk going being imprisoned for three months.
Matanda was convicted on his own guilty plea when he appeared before senior Mutare magistrate, Mrs Sekai Chiundura.
In defence, Matanda told the court that it was jealousy and anger that had enveloped him since he had caught his wife-to-be, Loveness with another man at a lodge at around 9pm on the said day.
Representing the State was Mr Fletcher Karombe.
The court heard that on January 19 at around 9pm, Matanda saw his girlfriend in another man's arms at a lodge (name supplied).
"This did not go down well with Matanda who approached the pair and assaulted Nyakunhuhwa. The other man fled from the place.
"He slapped her several times on the face and kicked her as she fell down. Nyakunhuwa sustained a cut on the knee and a swollen face," said Mr Karombe.
"Your Worship, I beg for forgiveness for I acted out of anger.
"I was mad because I caught her at around 9pm at a lodge with another man when I am planning on marrying her.
"My intention, however, was not to injure her, but to teach her a lesson not to cheat again," he said.
Mrs Chiundura, however, told Matanda that he had to join boxing or any other sporting activity that involves physical conduct if he was so fond of fighting.