WTF AFRICA- WIFEY SEH SHE NUH WAA HUZZY CAUSE IT NAH GET UP
Woman threatens to dump hubby over erectile dysfunction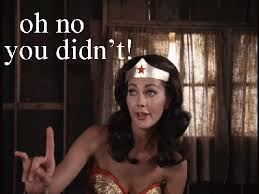 A 34 year old Lupane woman threatened to walk out of her marriage because her husband suddenly developed erectile dysfunction.
Nomusa Moyo told magistrate Ndumo Masuku that her hubby, Mpiyabo Sibanda aged 59 is now 'a brother' to her.
She said they last had sex in 2012, a year after they got married.
That was after Sibanda was involved in an accident.
Moyo said: "Your worship I got married to Sibanda in 2011 after the death of his first wife."
"We enjoyed our bedroom life for a year. However, the situation got bad after he was involved in a accident and he developed a back problem, as a result our sex life died".
She added "I feel I don't know why i got married because i have no child with him.
"He is like a brother to me now and we just share the same bed".
On his part, Sibanda said Moyo now wants to dump him yet she forgets that she got education through him.