WTF AFRICA- WIFE THREATENS TO LEAVE HUSBAND AFTER SEEING PASTOR'S PING PONG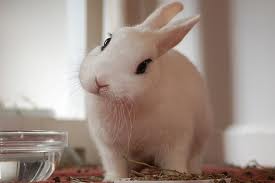 Pastor Sithembiso Zondo, famous for his motivational talks on Ukhozi FM's Breakfast Show on Tuesdays in South Africa, has been filmed with no clothes on.
The video, seen in the Dailysun, has gone viral on social media and a close friend of the pastor has said Sithembiso is on a 21-day fasting prayer session.
The source also said as far as he knows, the pastor's wife has also left the house.
In the video the pastor, with no clothes on, is seen walking up and down waving his hand around, touching himself casually.
The legs of a woman in pink clothing are seen at the bottom of the shot.
Towards the end of last year, he held relationship seminars where he shared on what to do and what not to do for a successful relationship.
But some people have lost faith in one of the most popular pastors in the country.
On Facebook and Twitter some people felt sorry for the pastor while others are laughing at him.
The DA leader in eThekwini Municipality, Zwakele Mncwango, expressed his opinion on Facebook.
"I lived with Pastor Zondo in the same flat for eight years," he commented.
"He is a strong person and will get over this. All I can say is shame on a woman who goes all out to destroy a man."
Alfred Dai (74) from Johannesburg said he has lost faith in pastors.
"In the old days when families were faced with misunderstanding, they went to pastors. But these days pastors are the ones who break people's families. There is no one left to trust," he said.
It's not all bad for the pastor because some women have gone on social media to praise his manhood.
Some women even phoned Daily Sun pleading for the pastor's contact number.
A man who didn't want to be named came to the Daily Sun office after his girlfriend threatened to leave him.
"We were having a conversation and she started telling me about how big Zondo's 4-5 is," he said.
"She said she would dump me for the pastor's [manhood] anytime."
The man said he feels threatened.
"I wish this video could be taken off social media and everyone who has it must delete it.
"If it wasn't for this leaked video, my girlfriend wouldn't have seen pastor Sithembiso's huge 4-5," he said.