WTF AFRICA- WIFE ONE AND WIFE TWO IN COURT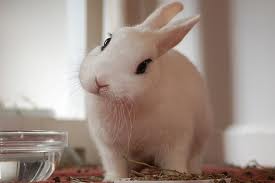 TWO women in a polygamous marriage yesterday traded insults in court as the second wife sought a protection order against her senior.
Confidence Sibanda, who dragged Happiness Dlamini to court, told Magistrate Themba Chimiso that she feared for her life because Dlamini threatened to stab her.
The two are married to Onesimo Maketo.
Sibanda said: "Happiness jumped over my fence and forced herself into my house and damaged my plasma television set. She then hit me with an electric cord while I sat on my bed and told me she would not end there but would stab me."
Sibanda begged the magistrate to grant the peace order saying: "I don't want her in my house. She should stay away from me."
Dlamini disputed Sibanda's version of events saying the two exchanged blows.
"I hit her with a cord but she also fought back. I've no problem with a peace order. I don't want her in my house too," she said.
Dlamini told the court that Maketo was her husband and Sibanda should have looked for her own man instead of forcing herself into her marriage.
Maketo was not in court.
Magistrate Chimiso stepped in as the women seemed set to trade accusations indefinitely.
She granted the peace order, which is valid for 12 months.
Chimiso ordered Dlamini not to insult, threaten, or assault Sibanda.
He barred her from going to Sibanda's house.