WTF AFRICA- WIFE GO INA COURT GO SEH HUZZIE SWIMMER DEAD OO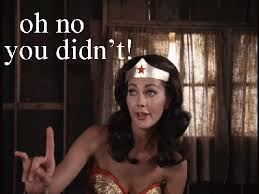 A WOMAN from Mwenezi, Masvingo Province, shocked her in-laws when she claimed that her husband was infertile before disowning a child he had allegedly sired with a small house.
Diana Mahuni invited trouble for herself after the declaration as she is now at logger-heads with her in-laws who accuse her of bewitching their son.
It is reported that Mahuni has been married to Asper Ngoya for seven years, but the couple has not been blessed with children.
Mahuni reportedly went berserk when a stranger arrived at her matrimonial home claiming that she had a child with her husband.
"There was pandemonium at Ngoya's home after his wife said the man was barren. Her sentiments never went down with her mother-in-law who also accused her of being barren and bewitching her son," said a family member, Oscar Ngoya.
When the man at the centre of controversy arrived home, he reportedly teamed up against his wife showing her the exit.
"Mahuni was in trouble because of her infertility declarations and even her husband shouted at her, accusing her of being a witch," he said.
Mahuni confirmed the reports saying, "I have been married to Ngoya for seven years. We do not have children and I know he is the one barren because he refuses to go for fertility tests."
"Even prophets told me that, but now someone just comes claiming she has a child with him, no, those are lies. It is unfortunate that his mother is involving herself in our issues and they are now telling me to return to my family home and create space for this new woman," said Mahuni.
She claimed that the alleged small house was impregnated by another man.
Ngoya confirmed the reports saying, "I do not want to discuss family issues with the media. I am still trying to understand how someone will declare that you are infertile except if she is the one behind it."