WTF AFRICA- WIFE GET A CALL FROM JOE GRINE…HUZY PUT HAR OUT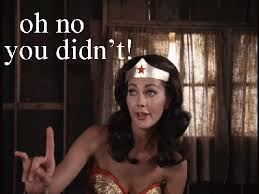 A WOMAN from Makokoba suburb in Bulawayo allegedly beat up her husband and chased him from their matrimonial home after he confronted her over a telephone call she received from a man suspected to be her lover.
The suspected lover allegedly gave Peter Chigodora, 32, a two-hour ultimatum to leave Patience Chamunorwa, 30, his wife, or risk getting shot.
Chigodora confronted his wife over the "strange" call, and she got angry and punched him three times.
Chamunorwa appeared on Wednesday before Bulawayo magistrate Charity Maphosa facing physical abuse charges.
She pleaded guilty and was sentenced to a three-month wholly suspended sentence on condition that she does not physically assault another person.
In his warned and cautioned statement, Chigodora told investigators he could not fight back as he had been weakened by a sexually transmitted disease he got from Chamunorwa upon his release from Mazoe Farm prison in August this year.
He said his wife disrespected him to an extent of telling him there was a man who was coming to spend the night with her in his bed.
"She told me to go to Harare as she was waiting for a guest who would sleep in my bedroom. Chamunorwa started pushing me out of the house, tore my shirt and punched me three times on my stomach," said Chigodora.
"I wasn't able to defend myself because I'm suffering from chest pains and a sexually transmitted disease she infected me with upon my release from prison".
He added: "On top of that she also handed me her phone and on the other end of the line was an unknown man who said 'ibva ipapo pamukadzi wangu unotsvagei ipapo, ndirikukupa two hours ukarega kubva ndinouya ndokupfura nepfuti' (get away from my wife, what're you doing there I'm giving you two hours to leave or else I will come and shoot you.)"
Prosecuting, Kudakwashe Jaravaza told the court that Chamunorwa had become abusive and would shout at people who sought to hire her husband for odd jobs.
He said on November 27 at around 10PM, Chigodora was at home preparing to go to Harare when someone called to hire him.
Jaravaza said Chamunorwa answered the phone and started shouting at the person on the other end of the line.
Chigodora in his statement said: "When my customer called my wife received the phone and started shouting at the client. As a result the contract was cancelled."