WTF AFRICA- UNCLE MISTAKES NEPHEW FOR BABOON
An uncle nearly killed his nephew on New Year's Day in Rasesa when he mistook the nephew for a nuisance baboon that had harassed the family for a while and shot at him.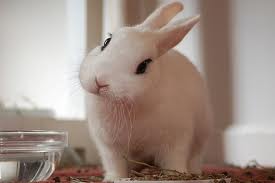 The Voice reported that the 27- year- old Nephew, Kenneth Ntwayagae, who is now recovering from the gunshot wounds has since forgiven his uncle, Kejagamang Ntwayagae as he believes it was a genuine mistake, especially that the incident occurred at night.
Ntwaagae was shot on the left side of the body. The bullet entered him from the waist and went out through his buttocks.
In an interview, Ntwaagae said his father was angry with Kejagamang following the shooting but he (Ntwaagae) had decided that it was water under the bridge already because he had no doubt at all that the uncle would never deliberately hurt him.
"My uncle has assisted me with life skills on several occasions and even helps me get piece jobs. He can never deliberately shoot me, it was a mistake," said Kenneth in defence of his uncle.
Mochudi police station commander, Superintendent Olebile Sitale confirmed the incident and said Kejagamang is likely to face reckless and negligence charges, which attract a jail term.
"Before shooting one has to be on target and they should make sure they do not harm people," he said.
Meanwhile Sitale said there was an increase in crimes such as common assault and theft in Mochudi during the festive season compared to the same period last year.
In 2014 police recorded four cases of drunken driving while in 2015 they registered six cases of the same offence.