WTF AFRICA- TWO MEN FIGHTING OVER ONE PREGNANCY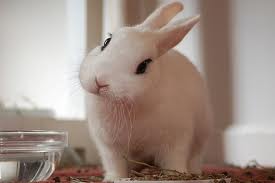 TWO men are fighting over a woman's pregnancy with each claiming to be the father of the unborn child. Zakaria Mugande, 37, of Binga and Costen Muleya are involved in an unusual tug of war over Shonipha Banda.
Mugande, a vendor, claims to be Banda's ex-boyfriend while Muleya is living with the woman. They both told Victoria Falls magistrate Sharon Rosemani they had unprotected sex with Banda in May.
"We had sex in May and she told me she was pregnant. Her family threatened to sue me for denying responsibility and we moved in together in July," Muleya told the court.
He added: "Hardly a week after moving in together I received a message from a man (Mugande) claiming to be responsible for the pregnancy. I told her family and they told me they would take me to police if I refused to marry her."
Banda told the court she did not know Mugande and was annoyed that he was disturbing her relationship with Muleya, whom she said was now refusing to buy clothing and other requirements for the unborn baby.
"I don't know this man who claims he impregnated me. All I know is that Costen is responsible because he's the one I slept with. I've never talked to you on the phone as you claim and I can't be married to you because I don't know you," said Banda.
Mugande said he started dating Banda in January this year and was planning to marry her.
"We never broke up. We had sex in May and on June 6 she told me she was pregnant. I told her I was going to arrange with my parents but when I came back two weeks later she was either unreachable on her cellphone or would hang up whenever the call went through," said Mugande.
He said Banda then gave him Muleya's phone number telling him he was her new husband. That is when the two men started phoning each other.
"I told this man that he took my woman and the child she is carrying is mine. If he wants a child he can make his own, not to take mine. I will buy the preparation and she can't claim not to know me when we would phone each other and we had sex several times in May and June," added Mugande.
Muleya finally relented saying; "Then I'm out of this. Since you say the pregnancy is yours you can marry her."
Banda, still pressing her case, said Muleya proposed love to her in January this year but she turned him down until March when she finally gave in. She invited her maternal aunt's husband as a witness after which the magistrate advised that her family should sit and investigate the whole saga.
Magistrate Rosemani said Muleya could not be compelled to buy the clothing for the child basing on Mugande's claims for responsibility.
"Initially Shonipha was claiming preparation because she stayed with Muleya. However, it seems her relationship with Mugande was serious and he was planning to marry her. The woman maintains that she doesn't know him but for a man to claim responsibility for somebody he doesn't know is unusual," said the magistrate.
She added "Even if he only wanted to ruin the marriage he would have stopped after the text message but he risked his life and followed her even to court to show his commitment. Short of being insane, what other explanation can the court derive for this man? Many men find reasons to deny responsibility but this one is willing to do anything because he has a genuine belief the baby is his and it's hard to believe he's a stranger."
The magistrate said one of the men could be responsible and ruled that they go for paternity tests which would determine who is responsible. However, Banda indicated she would take the issue to the community court for adjudication because she was not happy Muleya was off the hook.
Pregnant
Source: chronicle
– See more at: http://bulawayo24.com/index-id-news-sc-regional-byo-54581.html#sthash.H2IdSFwj.dpuf