WTF AFRICA-TRADITIONAL HEALER GETS 16 YO PREGNANT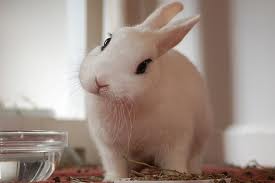 A distraught old woman of Jwaneng town is baffled after her 16-year old granddaughter got impregnated by a local tradional healer.
Mmalegonono Kgethe, 69, says it was hard for her to come to terms with the fact that her 16- year- old grandchild was molested right under her nose.
" I thought I was taking good care of her and protecting her so I was baffled when she missed her periods for the fourth month now. Her tummy is also beginning to bulge and when we quizzed her, she said a village traditional doctor made her pregnant," said Kgethe.
The Voice reported that the old woman also pleaded for help from good Samaritans who can assist her by any means possible to force the implicated muti man to take a paternity test once the child is born.
Meanwhile the traditional doctor's angry girlfriend has warned the 16- year- old against spreading rumours about her boyfriend.
"My grandchild keeps saying it time and again that the traditional doctor used to play with her genitals but the doctor's girlfriend is threatening to call the cops on her if she continues talking about that story" Kgethe said.
She further talked of how her mentally challenged daughter used to spend time at the traditional doctor's place with his girlfriend helping her to collect cow dung to build a house.
"She often spent the day at their place and only came home in the evenings," she said.
When reached for a comment, 'Goitseone' the girlfriend of the accused traditional doctor admitted that Kgethe's grandchild used to visit them at their house but vehemently denied that her boyfriend could have abused the little girl.
" I work at a bar and me and my boyfriend are always together. There is no way he can impregnate such a young child, people want to tarnish his name because he is a traditional doctor," she said.
The traditional doctor's contact number could not go through.