WTF AFRICA- THE CASE OF THE WICKED STEP FATHER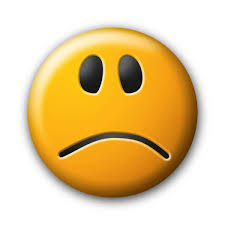 IN a bid to avoid possible eviction from their lodgings, a Bulawayo man reportedly silenced his stepdaughter, 14, who had been raped by their landlord.
This came out during Stephen Nhengo's trial before regional magistrate Sibongile Msipa-Marondedze.
Testifying in camera, the girl said she told her stepfather about the abuse and he silenced her saying that if she spoke out, their landlord was going to chuck them out of the house.
Nhengo, 27, from Westgate pleaded not guilty to three counts of rape. "I was self-employed during the alleged rape period and spent most of my time away from home. There's bad blood between me and the girl's father owing to rental arrears and I've never had sex with the girl," said Nhengo through his lawyer Taboka Nyathi.
"We hereby apply for discharge at the close of the State case as allegations levelled against Nhengo are glaringly and grossly fabricated by the complainant."
The girl's father testified saying he was the one who made a police report when the girls ran away from home and went to their grandmother.
"I first heard of the abuses when the girls ran away from home through their mother who is currently based in South Africa. I questioned my stepdaughter who revealed that Nhengo raped her during my absence and that prompted me to make a police report," he said.
Magistrate Msipa-Marondedze remanded the matter to November 23.
Prosecuting Concilia Ncube alleges that sometime in June 2014 the girl was playing with her younger sister outside the house when Nhengo called her and claimed he wanted to send her to buy some eggs.
"When the victim got to the door he allegedly grabbed her hands and pulled her into the house. He then tied the girl's hands to the back and undressed her, raped her once before ordering her to leave his room," she said.
Ncube told the court that during the same year the girl was standing at their premises gate when Nhengo instructed her to bring him some water to drink.
"When the girl got closer he grabbed and dragged her into his bedroom where he gagged her with a cloth before raping her. A few days later Nhengo called the girl into his room and instructed her to fetch him some vegetables from the garden. While the victim was fetching the vegetables he approached from behind, grabbed her neck and force-marched her into his room before raping her," said Ncube.
In July the same year the girl went to visit her relatives at West Acre and narrated the ordeal to her aunt who reported the matter to the village head.