WTF AFRICA- STRIPPER DOES IT TO MAN ON STAGE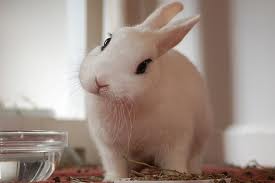 Club goers in a Zimbabwean nightclub were left shell shocked a fortnight ago when a dirty dancer allegedly engaged in sex with a male patron live on stage.
Reports are that the dancer only identified as Chantel was performing strip tease with a male patron on stag at club Red 32 in Southerton and ended up performing live sex in full view of revellers.
This is in violation of dancers' licenses as they are not supposed to engage members of the audience on stage.
Leading dancer, Beverly Sibanda narrowly escaped jail last year after she was charged for inviting male fans on stage during her shows.
"The Patrons continued cheering the two as they got down to sex and even the security personnel at the club were dumb founded for a moment as they watched live XX action," said a witness.
"The public was okay with what was happening but it was not good for the image of the club and they removed them from the stage but it was not easy," the source continued.
Chantel could not be reached for a comment but another band member said, "Yes it happened but I was not on stage. I was in the changing room and another patron rushed to me and advised me of what was happening. When I went there they had already been removed and I did not witness it," she said.
She said as a group they had a code of conduct and did not condone such behaviour while assuring the public of conventional service.
An official at the club, GT Maphosa, also confirmed the romp saying they had since banned the group from performing at the venue.
"Yes it happened," he said.
"I thought the dancer was just doing strip tease with the male patron who later failed to control himself," he said.
Asked if they had advised police of the incident, he said "We talked to the dancer and she indicated that she was okay and there was no reason to make a report."