WTF AFRICA- SPIRIT FOLLOW MAN GO COURT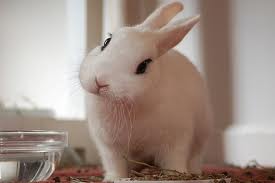 A MARANGE family that is being tormented by avenging spirits has sought the court's intervention for help.
Willard Nukuya, whose father is fingered as the cause of the misfortunes bedeviling the family has dragged his brother's children Francis, Martin and Brenda Nukuya to Mutare Civil Courts seeking protection against them.
Mutare magistrate, Yeukai Chigodora presided over the matter.
Willard told the court that he had had enough of incessant insults from the trio who claim that his late father killed a Mozambican national whose spirit is now wreaking havoc.
"They insult and threaten me with death, claiming that if I do not appease the spirit they would kill me. At one time when we were in a commuter omnibus they started shouting that they wished for the bus to be involved in an accident so that I could die since I was sitting at the front with the driver," he said.
He told the court that he now feared for his life and needed protection.
In response, Martin brushed off Willard's claims and told the court that his sister was not feeling well due to the avenging spirit.
Francis told the court that the spirit was even tormenting him at the courts demanding to know what he was doing there with a 'traitor'
"An invisible being was trying to suffocate me just outside this courtroom as it asked me why I was here with Willard. I almost died and it is all because of him. I have had enough and if it is possible the court must order him to help us in appeasing this spirit since it is his late father who killed the Mozambican," begged Francis.
The protection order was granted to Willard against Francis, Martin and Brenda Nukuya, but they were not barred from visiting him since he is the father figure of the family.