WTF AFRICA- PASTOR'S SON HANGS HIMSELF IN CHURCH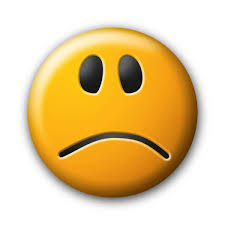 25-year-old Xolani Nzama, the son of pastors, was found hanging in his parents church.
He had gone boozing instead of buying the family groceries and when they shouted at him he said he would pray for help to stop drinking.
But instead he hanged himself in their church.
His parents Siphiwe Nzama and Thokozani Gumbi are pastors at Truth of Christ church in KwaMashu F section, north of Durban.
Pastor Thokozani (42) was fuming when her son returned on Monday night – drunk with bloodshot eyes and smelling of booze.
She said: "I told him he had let us all down because he was supposed to buy us groceries.
"He was missing all weekend.
"I was worried as I thought something bad had happened to him.
"Xolani apologised, and said he was going to pray outside as he wanted to stop drinking."
Later, the family went to sleep, thinking Xolani was safe in his room. But next morning they got the shock of their lives.
"I sent my other child to open the church because I wanted to pray before going to hospital to check on my mother who is sick," said Thokozani.
"The child ran back to tell me Xolani was hanging in the church.
"I found him hanging by a rope.
"It looks as if he had burned incense before hanging himself.
"I don't know why he did this where we all pray.
"Our congregation will be scared to worship here," said Thokozani.
Now she's sorry she shouted at Xolani. "I would have let him carry on drinking rather than commit suicide," said Thokozani.
Pastor Siphiwe (48) said: "Our shouting was a sign that we cared about him.
But Xolani didn't even leave us a goodbye note!"
A shocked church member said she felt Xolani violated their place of worship by killing himself there.
Colonel Jay Naicker said: "A postmortem will be conducted."