WTF AFRICA- PASTOR FISHES OUT CELL PHONE THROUGH WINDOW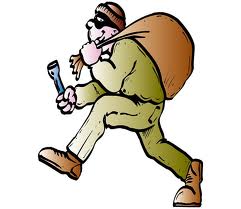 A 48-year-old pastor pulled a shocker when he allegedly broke into a house in Entumbane, Bulawayo at midnight and fished out a cellphone through a window.
Kenneth Ndlovu, a pastor at Nguva Yekuguma Church, allegedly inserted a stick with a hook through a kitchen window and stole Blessing Sibanda's cell phone.
He appeared before Bulawayo provincial magistrate Willard Maphios Moyo facing unlawful entry and theft charges.
Ndlovu was not asked to plead and was remanded out of custody to February 5.
There was drama outside the court when congregants from Ndlovu's church pleaded with court officials to be allowed to pay a fine for their spiritual leader.
Prosecuting, Mitchelle Chiboiwa, narrated how on Tuesday last week at around midnight, Ndlovu opened Sibanda's kitchen window before inserting his 'hook stick' to steal the cell phone.
When he inserted the stick again Sukoluhle Moyo, who was asleep in the kitchen, recognised him and screamed for help.
The court heard that when Moyo screamed for help, Ndlovu rushed to the kitchen door and forced his way in with his stick.
At the door, he met Sibanda, who had rushed to the kitchen to see what the problem was. Ndlovu did not move until Sibanda called her husband who was asleep in the bedroom for help.
He took to his heels when Sibanda's husband came to the kitchen.
The matter was reported to the police leading to Ndlovu's arrest.
Ndlovu pleaded to be remanded out of custody claiming that his children were alone at home.
"Your worship, may I be remanded out of custody. My children are alone at home and they're very young. I also need to go and attend to my stand and clear up the stuff I sell since the police who arrested me didn't give me a chance to pack and secure my stuff," pleaded Ndlovu.