WTF AFRICA- PASTOR BADE OOMAN DEN TEK DEM WHEY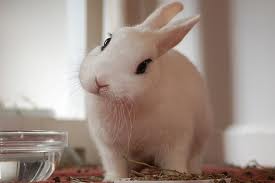 Pastor Accused Of Washing Unclothed Women In Church
A man is distraught at the destruction of his marriage after his wife joined the St John's Apostolic Church in South Africa and allegedly started having an affair with the pastor.
Philemon Bale (40) from Emdeni, Soweto, said his house is a cold and lonely place since Pastor Mack Phokela (50) started sleeping with his wife.
Philemon said he and his wife have been together for 24 years. They were married in 2005.
"She told me she has no feelings for me any more. She said she never wanted to have sex with me and she stopped cooking for me," he said.
"We slept in the same bed but she would never open her legs for me. For three months, I went through torture in a bed without sex," he said.
Philemon added the pastor has a bath in his church where he bathes women to cleanse them of bad luck and bad spirits.
"How can a man wash a woman [unclothed] in the bath?" asked an angry Philemon.
He said his family's problems started in 2013 when Queen Bale (39), the mother of their two children, joined the church.
"She started ignoring me and she was exchanging love messages with the pastor on WhatsApp," Philemon said.
But the pastor, whose wife has reportedly dumped him, said Philemon must open a case if he has proof that Queen slept with him.
"Philemon wants to destroy me and my church," he said. He would not comment on whether he was having sex with Queen.
He said Queen only sent him birthday wishes on social media. He said he doesn't bathe the women. "A woman at the church does that," he said.
Philemon said he wants his wife back but she apparently refused, even in the presence of her parents.
"She told me she would never live without her boyfriends and that included the pastor," said Philemon