WTF AFRICA- NURSE STEALS 21 BOXES OF STITCHES FROM MATERNITY WARD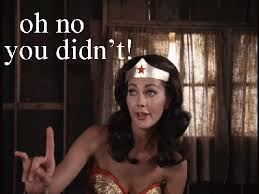 A 32-year-old nurse at Harare Central Hospital was yesterday arraigned before the courts for allegedly stealing 21 boxes of sutures (stitches) worth $231 from the maternity ward.
Taurai Chinhengo of Old Highfield in Harare appeared before Mbare magistrate Mr Stanford Mambanje charged with theft.
He denied the allegations. Mr Mambanje remanded him to December 15 on $30 bail.
As part of his bail conditions, Chinhengo was ordered to reside at the address he gave to the court and not to interfere with witnesses.
The prosecutor, Mr Lawrence Gangarahwe, alleged that on September 5 this year, at around 10pm, Martin Zambezi, who was part of the security team manning the hospital, became suspicious of Chinhengo's movements.
The court heard that suspicion arose after Chinhengo aimlessly walked in and out of the hospital.
It is alleged that Zambezi informed another security guard, Monica Muchedzi, of Chinhengo's suspicious movements and as they were discussing the matter Chinhengo emerged from a dark corner.
Allegations are that Zambezi identified a black plastic bag which was placed near a wall from the direction Chinhengo had emerged from.
It is the State's case that Zambezi checked the contents of the plastic bag and discovered sutures inside.
Zambezi then started to monitor the plastic bag looking out for the owner, it is alleged.
The court heard that later Chinhengo was seen by Zambezi taking the plastic bag and placing it at the front passenger seat of his car.
Chinhengo drove away but was stopped at the gate where security guards wanted to search his car but he reversed his car and sped away. He was eventually caught.
He was allegedly found with 21 boxes of sutures worth $231.
The matter was reported to the police leading to his arrest.