WTF AFRICA- MATE TELL WIFE HAR TINGS NEED SUGAR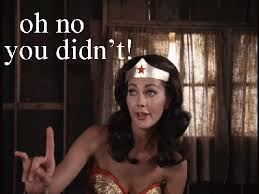 A BULAWAYO magistrate read the riot act to a woman who sent obscene messages to her boyfriend's wife, bragging that the man could not resist her as she had "sugar coated privates'"
"You should respect other people's marriages. Stop going after married men, is he the only man on earth? Let people enjoy their marriages," blasted Western Commonage magistrate Tancy Dube.
She directed the scathing remarks at Sisasenkosi Ndlovu, 29, who was dragged to court facing a charge of sending "grossly" obscene messages over her mobile phone.
Ndlovu was granted $20 bail and was remanded to today for plea recording.
Prosecuting Kenneth Shava said Ndlovu sent offending messages to Singatsho Dube, 29, telling her to put sugar in her privates.
"Ndlovu sent obscene messages to her boyfriend's wife in a bid to destroy her marriage," he said.
The court heard that on December 6 at around 9AM, Ndlovu sent a text to Dube that read, "You should apply sugar on your privates so that your husband can stop coming to me. I can sleep with your husband 24/7 (24 hours, seven days a week)."
Ndlovu was not asked to plead but told the court that she sent the message out of anger.
"Your Worship, I'm sorry for what I did. I didn't mean to do it, it was out of anger please forgive me," she said.
The magistrate was furious and said that anger could have been acceptable if the aggrieved woman was the one sending the obscene messages.
"If only Dube was the one sending the messages to the small house it could've been understandable because she will be trying to protect her marriage. But now it's the other way round, the small house is 0 the one sending offending messages to the wife of the boyfriend. Please respect people's marriages and look for your own man," she said