WTF AFRICA- MARRIED WOMAN PLAN UP WID BUNNA MAN FI RID A DI BELLY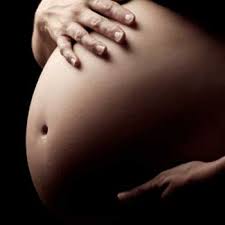 Married woman connives with lover to abort
A 30-YEAR-OLD woman from Chivi in Masvingo is in trouble with the law after she connived with her boyfriend and terminated her four-month pregnancy while the husband was away in South Africa.
Illemelle Govere of Zhara Village and Mufaro Matewe whose age and address was not given pleaded not guilty to a charge of unlawful termination of pregnancy when they appeared before Chivi resident magistrate Mr Francis Mapfumo on Thursday.
The pair was remanded out of custody to 27 July for judgment.
In her defence, Govere implicated Matewe saying he forced her to terminate the pregnancy and he consulted a sangoma on her behalf.
She also said she was afraid of being chased away from her matrimonial home by her husband once he discovered that she had been impregnated by another man.
For the State, Mr Nixon Chamisa said on 25 April at about 11am, Govere who was four months pregnant and Matewe sought the services of a traditional healer with the intention of terminating the pregnancy.
The court was told that Govere was given a 750 bottle with a concoction of herbs and was asked to drink the concoction.
The court was told that after consuming the concoction, Govere had a still birth after which she buried the foetus in a nearby bush.
The matter came to light when Govere fell sick following the abortion and sought treatment at a local clinic. The doctor who examined her discovered that she had aborted.
The case was reported to the police leading to Govere's arrest. She then implicated Matewe.
Abortion Married Lover