WTF AFRICA-MAN TELLS JUDGE HIM WAA BACK DI WUK
Dumped man pleads to ex-lover in court
A Mutare man who was dumped by his wife for being violent has pleaded with the court saying he still loves the woman and can not stomach the life without her.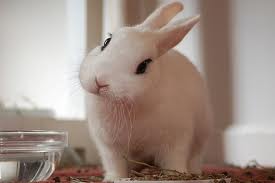 After having had enough of her ex-husband's threats, a Mutare woman approached the civil courts praying for protection. She described her ex-hubby as violent, abusive and jealous.
Priscilla Simert appeared before Yeukai Chigodora seeking protection against Tendai Chibvuura.
Simert told the court that Chibvuura was disturbing her peace since they parted ways in September last year.
"This man is disturbing my peace, Your Worship. He always visits my place of residence threatening me and claiming to be my husband, yet we parted ways. Several times he insulted and assaulted me in public saying that I should obey him.
"He has been phoning me threatening to deal with me if he ever sees me with another man. I need my peace now.
"I no longer love him and I want him barred from visiting my place of residence," she said.
Chibvuura disputed the allegations and told Chigodora that he was doing all this for love.
"I still love this woman and I have every reason to be jealousy. I have never assaulted her and if I remember very well, the only time I had a misunderstanding with her is when I saw her with another man holding my child in the city centre.
"She left me saying I was jobless and threatened my parents, accusing them of witchcraft. As if that was not enough, she bars me from seeing my only child who she is failing to take good care of. That is the only problem we have," said Chibvuura.
Chigodora granted the protection order in favour of Simert and ordered Chibvuura to take the right procedures if he needs his wife back.
"She left me saying I was jobless and threatened my parents, accusing them of witchcraft."