WTF AFRICA- MAN STEALS TO PAY BRIDE PRICE
Man steals to pay lobola his pregnant wife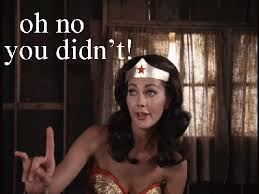 Prince Dube, 28, of Chinotimba suburb told Victoria Falls magistrate Rangarirai Gakanje that he feared the wrath of his in-laws who had been on his case, demanding lobola. Gakanje sentenced Dube to three months in prison after he pleaded guilty to theft.
Dube will, however, not taste jail life after the magistrate commuted the sentence to 170 hours community service at Chinotimba Primary School. He also has to restitute his employer Clayton Ncube the sum of $150 by December 18.
In mitigation Dube pleaded for leniency saying he was tempted to steal the money from the shop's safe after his in-laws pressurised him to pay lobola. "I'm sorry for what I did as I know it's wrong. I was going to replace the money with my salary. I was under pressure as my in-laws were demanding lobola since my wife is pregnant. That pushed to steal the money," Dube said.
Prosecuting, Listen Nare said Dube stole the money on November 24. "His employer asked him to surrender all the money he had made and discovered that it didn't match with what was in the books. Upon questioning Dube admitted to taking the money," Nare said.