WTF AFRICA- MAN RAPED WHEELCHAIR BOUND WOMAN WHO OFFERED HIM A PLACE TO SLEEP FOR THE NIGHT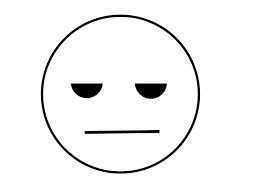 A Bulawayo man turned villain when he allegedly raped a 64 year-old wheelchair bound Good Samaritan who had offered him overnight accommodation.
Nobert Zingovo, 26, of Emganwini appeared before regional magistrate Mark Dzira yesterday charged with rape. He allegedly forced himself on the shebeen queen, promptly fell asleep afterwards. Police had an easy task arresting him while he was still in the blankets, sleeping.
Prosecutors said he tackled the victim as she wheeled herself from the toilet shortly after midnight on August 21 last year.
Zingovo however, denied the charge and told the court he was being framed.
Prosecuting, Tinashe Dzipe said Zingovo had knocked back a few beers before asking his host, who runs a shebeen in Makokoba, for a place to sleep.
Preparations were made for him to sleep in the kitchen but shortly after midnight, the victim went to the toilet, which required her to pass through the kitchen, Dzipe said.
As the woman came from the toilet, Zingovo allegedly grabbed her by the neck and she fell down landing with the left side of the body, which happens to be paralysed.
The court heard that the woman tried to scream but Zingovo quickly covered her mouth with his cupped hand before removing her black skin tight and petticoat down to knee level.
"Zingovo grabbed the victim by the neck before dragging her into his blankets. He turned the victim to face upwards and pinned her down, tore her panties and raped her once resulting in the woman bleeding profusely," said Dzipe.
After the alleged attack, Zingovo slid back into his blankets and fell asleep.
His alleged victim dragged herself to the bedroom where she reported the attack to her granddaughter, who in turn called their neighbours.
Police fished Zingovo out of his blankets and arrested him.
In his defence, Zingovo argued that the alleged victim consented to sex.
"I didn't rape her. In fact, she is actually the one who started it all when she came to my room while I was asleep and started touching my private parts and I then woke up as a result," he said.
"She asked me to sleep with her and while we were in the middle of the sexual intercourse, her granddaughter walked in and we stopped.
"She was actually embarrassed that her granddaughter had caught us and decided to frame charges against me."
Dzira remanded Zingovo in custody to July 15 for judgment.
Rape