WTF AFRICA- MAN KILLS HIMSELF BECAUSE WIFE WANTED TO SPEND CHRISTMAS WITH HER FAMILY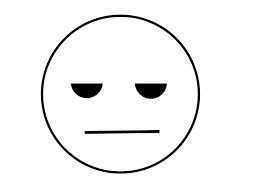 A 48-year-old businessman from Morningside in Bulawayo, allegedly shot himself dead on Monday following an argument with his wife over where she would spend the Christmas holiday.
Apparently the businessman, Derrick Wilke, committed suicide after his wife told him that she was going to spend the Christmas holiday with her parents in Harare.
Wilke allegedly went to his workshop along Bristol road in Belmont where he shot himself in the head.
A suicide note written: "I left a parcel for you" was found near Derrick's body at the workshop while $12,900 was found in his car, which was parked outside the premises.
Wilke, who ran a mining equipment servicing company, locked himself in his office before blowing his head off with a pistol.
Police were forced to break into the premises to take out his body, which has since been taken to a mortuary.
When Chronicle visited Wilke's workplace yesterday, it was deserted and all his belongings had been removed.
In Morningside, mourners had gathered for his funeral, while his wife had just arrived from Harare.
One of the relatives, only identified as Wilke's wife's aunt said they were not in a position to comment on the incident until after the funeral.
One of Wilke's neighbours, who declined to be named, said he was shocked to hear about his death, after seeing him the day before he was found dead.
"I'm not aware of what transpired but according to some sources, he quarrelled with his wife who was insisting that she wanted to spend Christmas with her parents, while Wilke was against the idea.
"He then left the house and never returned. His relatives went to his workplace the following day looking for him and they found his car parked outside. They banged on the doors and called out his name but there was no response, until they called the police who broke into the premises and found his lifeless body in a pool of blood."
The neighbour added that although Wilke was doing relatively well in business, he was visibly stressed.
"It's unfortunate that he decided to take his life. He had quite a number of cars and he seemed to be doing well in business although he looked miserable sometimes," he said.
Bulawayo provincial police spokesperson, Inspector Mandlenkosi Moyo could not be reached for comment.