WTF AFRICA- MAN KILLS HIMSELF AFTER CAUGHT CHEATING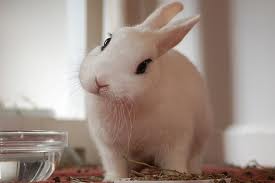 FAILURE to stomach humiliation and eject his wife from home after his landlady caught him pants down with a girlfriend, a Chikanga man took his life by downing poison.
Wilfred Chiuka, better known as Manjalima breathed his last in the wee hours of Wednesday morning after downing a poisonous substance which is yet to be ascertained.
It is alleged that Manjalima was caught red handed by his landlady engaging in sex with a girlfriend he had brought home. This brewed a heated argument between him and his wife.
After the face-off, Manjalima sent his wife packing, but she refused to leave.
The wife, who insisted on being called Mai Tryson told The Manica Post that two days prior to Manjalima's death, he tried to send her back to her parents but she refused.
"It all started when he was caught red-handed by our landlady with a girlfriend in our bedroom.
"After having quality time with him on our matrimonial bed, the girlfriend, Edna took my pair of panties and left. I only got to know of this after our landlady told me. I got hold of Edna using his phone and she returned the panties on Monday claiming that she had made a mistake," said Mai Tryson.
"I thought we would resolve this argument as we were not in the habit of fighting.
"However, I tried in vain to dissuade him from sending me away and I guess this was his way of getting back at me," she said sobbing.
On the day in question, Manjalima is said to have spent the whole day at home and was not on talking terms with his wife who was refusing to go back to her parents' home.
One of Manjalima's friends, who spoke on condition of anonymity, said he was suspecting that his friend was possessed when he finally decided to commit suicide.
"I think this is the work of evil spirits. I had known Wilfred for a long time and when we left school in 2007, he once told me that none of his brothers had lived peacefully with their wives and that it was a trend in his family.
"My friend had soldiered on because Mai Tryson was his wife for over four years as compared to his brothers who barely spent months with their wives, if at all they got married," he said.
Manjalima will be buried at his rural home in Honde Valley.