WTF AFRICA- MAN IMPREGNATED MOTHER-IN-LAW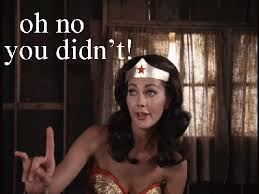 A man from Famona, Bulawayo, who reportedly impregnated his wife's aunt has laid the blame on the woman whom he claims coerced him into a sexual relationship at a time he was having problems with his wife.
Nkululeko Mathe, who is married to Nozibelo Chibamu and has three children with her, this week told B-Metro that he ended up on the same bed with his wife's aunt, Yoliswa Kheswa, after she led her on from October 2013 until recently.
"She said if I want to visit my children at her residence I should sleep with her. At first I refused but after continuous persistence I gave in. I slept with her and after that she allowed me to take them," claimed Mathe.
However, Kheswa has rubbished Mathe's claims. Nonetheless, he maintained that the sexual demands from his wife's aunt did not stop.
Mathe said Kheswa would phone him demanding that they have sex at a secluded place.
"She would phone and threaten me that if I do not sleep with her she would say I raped her. After those threats I would have sex with her without protection.
"At times she would instruct me to sweet talk my wife so that she visits her relatives in Mzilikazi so that she comes over. I am fed up with this. I feel I am being abused. I can't do it anymore," he said.
Mathe claimed he impregnated Kheswa in November 2013 and now she has a child with him.
To run away from "sexual slavery" he reported the matter to Kheswa's aunt, one Ulida Sithole.
Sithole confirmed that Mathe informed her about the sexual escapades.
"He told me about this strange case. I have informed relatives. We are going to convene a meeting so that we solve this issue," said Sithole.
However, when reached for comment Kheswa rubbished the claims that she slept with her son-in-law.
"I have never slept with him and I don't have a child with him. He is a liar. How can I have sex with such a person? I have a child with my lover not him. You can ask his wife she can testify to that," said Kheswa.
When the man's wife was contacted for comment, without saying much, she said she did not believe her husband was telling the truth.
"I can't comment on that but I believe it's not true."