WTF AFRICA-MAN GIVES WOMAN'S SON CONDOMS TO TELL HER HE WANTED S*X
A man who pestered for sexual favours from a woman whom he had no relationship with was allegedly stoned by the woman in a fit of rage and he sustained injuries.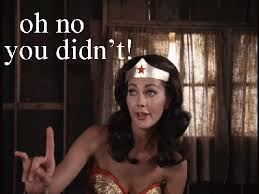 Sally Mukupo (19) appeared before senior Mutare magistrate, Sekai Chiundura, facing assault charges.
Christine Mwenga told the court that on January 11, Mukupo approached the complainant, Timothy Magarutse, who was in the company of his friend, Elisha Muzonda at Makwasa shops intending to teach him a lesson.
Mukupo approached the complainant who was in the company of his friend shouting that she wanted to discipline him. She hit Magarutse with a stone on the head and he sustained a cut.
Chiundura enquired she committed the offence. In response Mukupo said Magarutse had provoked her.
He had provoked me Your Worship. He had instructed my child to tell me that he wanted to sleep with me and I told him he should not tell my child those dirty things since she is still young. It seems what I had told him had fallen on deaf ears. He later gave my child a condom to present it to me that's when I approached and stoned him.
Chiundura sentenced her to two months imprisonment, wholly suspended on condition that she does not commit a similar offence in the next five years. She was ordered to pay $50 fine.
"You should not take the law into your own hands madam. You should settle your differences amicably rather than resorting to violence like what you did," said Mrs Chiundura.