WTF AFRICA- MAN DIES AFTER S*X WITH MISTRESS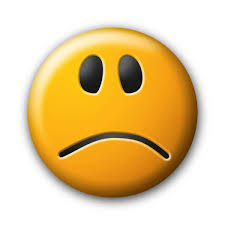 A FORMER police officer from Masvingo died while he was enjoying sex with his 17-year-old mistress with whom he was cohabiting after abandoning his family for close to two months.
The incident occurred on Wednesday at around 4am in Zvishavane's Makwasha high density suburb when Godfrey Chikwanda died during a morning sex session with his 17-year-old girlfriend (name withheld).
Midlands police spokesperson Inspector Joel Goko confirmed the tragic incident but could not give further details.
"I can confirm that we are investigating a case of sudden death of a 54-year-old man who died in Zvishavane. The causes of his death will be revealed by the postmortem results," he said.
A relative, who refused to be named, said Chikwanda left his house in Masvingo where he was staying with his wife and children sometime in November last year and he did not communicate his whereabouts.
The relative alleged that he started cohabiting with his girlfriend in Zvishavane.
"We heard that Chikwanda died while enjoying sex with his girlfriend. Chikwanda disappeared from home in November last year and never communicated his whereabouts. We only learnt of his whereabouts after he died. On the fateful day, Chikwanda woke his girlfriend and told her to refill water containers since where they were staying there was massive water rationing.
"When she returned, the two decided to have a morning session which ended tragically after Chikwanda died before they could finish," said the relative.
The relative added the girlfriend rushed to the police where she alleged that Chikwanda had died in his sleep.
However, she told the police that Chikwanda woke her up so that she would go about her household chores.
"The wife alleged that when she returned from filling the 20 litre buckets with water, she went back to sleep before discovering that Chikwanda had died," said the relative.
The relative added that Chikwanda's wife and children only learnt of his whereabouts following the tragic incident.
"Chikwanda's wife, who was in Masvingo, only learnt of her husband's death through relatives who had been notified by the girlfriend. The most painful thing was that she had been abandoned for over two months only to see him again during body viewing," said the relative.
However, Chikwanda's postmortem revealed that he succumbed to hypertension.
A health expert, Dr Milton Chemhuru, said usually when people die during sex it would be because of high blood pressure.
"What happens is that people with a heart problem or hypertension might die due to infarction because when one gets to a climax during sex, there would be a lot of pumping of blood by the heart which can result in failure.
"That could be possibly the cause of his death, he might have succumbed to hypertension or heart failure," he said.