WTF AFRICA- MAN CHOPS BABY MOTHER IN THE HEAD FOR NOT GIVING HIM NONE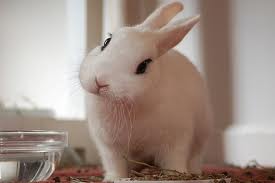 A 22 year old Emganwini woman Sikhululekile Ndlovu is battling for life at the United Bulawayo Hospital (UBH) after she was struck seven times on the head with a machete by her husband after she reportedly denied him sex.
The husband, Alfred Lunga aged 33 was staying with his wife at his mother-in-law's house.
The couple has a one-year-three-month-old child.
The gruesome incident happened on Sunday morning around 7 am.
Not only did Lunga strike her head, he also broke two of her fingers.
Lunga fled the scene.
According to Ndlovu's mother- Christine Mudzami said the gruesome incident happened as early as 7am.
"My son-in-law struck my daughter seven times on the head with a machete and also broke her two fingers, one from each hand," she said.
"He attacked her in my presence. I tried to restrain him, but he overpowered me. He even wanted to strike the child, but I ran away with the baby. He then ran away, but we have reported the matter to the police."
Mudzami said her daughter was bleeding profusely and the blood was all over the house.
"When I asked him why he wanted to kill his wife like that, he said he had to have sex with her, but she kept on refusing and he got angry," Mudzami said.
"I was keeping this boy at my house and he could not even bring anything home. He was only a consumer. Look at what he has done to my daughter. I want him jailed. As I speak, the police are looking for him and I hope he will be arrested soon."
Mudzami said they were not aware of Lunga's home, all they knew was that his mother stayed somewhere close to Fairbridge in Bulawayo.