WTF AFRICA-MAN BEATS JOE GRINE FOR GRINDING HIS WIFE
A 23-YEAR-OLD soldier based in Plumtree has been fined $300 for severely assaulting a teacher from a local school accusing him of having an affair with his wife.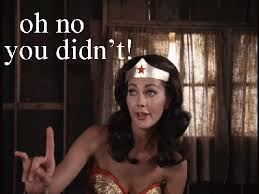 Plumtree magistrate, Livard Philemon, convicted Martin Ndlovu on his own plea of guilty to assault charges and ordered him to pay a fine of $300 by January 31, 2016 or face three months imprisonment.
He also slapped the soldier with an additional six months jail sentence, which was wholly suspended for five years on condition he does not within the period commit an offence of the same nature.
Ndlovu is a soldier stationed at 1.3 Infantry Battalion while Edwin Ndlovu, 48, is a teacher at Dingumuzi Primary School.
Philemon said the sentence was supposed to serve as a lesson to Martin that he did not have to fight over a woman.
"It appears that you're in the habit of using violence to resolve disputes. The fact that you're a soldier doesn't authorise you to use violence against civilians or intimidating people," he blasted.
"Rather you've to be using that energy to carry out your duties as a soldier and serve your country as expected of you. This should serve as a lesson for you that you shouldn't fight over a woman. If you can't reach common ground you should just walk away."
Philemon said he had issued a lenient sentence on Martin in order to spare him the risk of losing his job.
In his defence Martin told the court he had confronted Edwin over his relationship with his wife but claimed the teacher went on to assault him first, which forced him to retaliate.
Prosecuting, Charlotte Katerere said the teacher proceeded to Martin's homestead on December 20 around 8PM intending to surrender some groceries to his ex-wife.
This did not go down well with Martin who started accusing him of having an affair with his wife, which resulted in a misunderstanding.
"Edwin went to Martin's homestead where he wanted to give groceries to the soldier's wife for his child. Martin started accusing Edwin of having an affair with his wife and a misunderstanding arose between them," said Katerere.
She said Martin started punching the teacher several times all over the body leaving him severely injured.
The matter was reported to the police resulting in Martin's arrest while Edwin was referred to the Plumtree District Hospital for treatment.