WTF AFRICA- LADY OF THE NIGHT STAB MAN BECAUSE HIM NEVA PAY FI DI EXTRA ROUN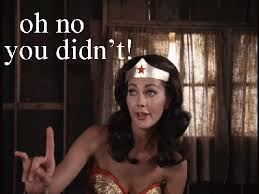 A Penhalonga hooker has been fined for attacking a client for pestering her for more sex than he had paid for.
Gamuchirai Chikata was slapped with a $20 fine or an alternative 20-day jail term. She allegedly stabbed her client on the chest and slashed his left arm with a broken bottle. She appeared before magistrate Sekai Chiundura.
She was convicted on her own plea of guilt. Her injured client Simon Chimuchenga was not medically examined.
It was the State's case that the two met on November 21 at Doreen's Shops at Penhalonga Business Centre.
Chikata, who had her three months old baby strapped to her back, was approached by Chimuchenga who she charged $3 for a "short time".
The hooker had to breastfeed her infant first to put her to sleep.
The couple then engaged in sex.
Chikata was to snap when Chimuchenga demanded more time. Enraged, she picked up a soft drink bottle, broke it and stabbed him on the chest and left hand.
Fletcher Kabenzi was prosecuting.