WTF AFRICA- JOE GRIND SEH A FI HIM CHILD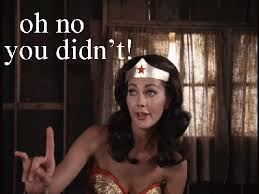 A BULAWAYO man has been arraigned for allegedly bashing his married ex-girlfriend with a brick on the head.
Tigere Mthethwa, 32, of Iminyela suburb, said he was angry that Yvonne Dube, 28, of Mpopoma suburb, took his child and lied that her husband was the father. He told Western Commonage magistrate Abednico Ndebele that he did not intentionally hit Dube as he was under the influence of alcohol.
"Your worship it was never my intention to hit her with a brick on the head. I was very drunk and I just wanted to see my child. I'm very sorry for what I did. Please forgive me," said Mthethwa. He pleaded guilty to an assault charge and the magistrate fined him $100.
Mthethwa told the court that he wanted custody of the child who Dube said belongs to her current husband. "She told me the child was mine when she was pregnant. And now she claims the child belongs to her husband which isn't true. I want my child," said Mthethwa.
Dube told the court that Mthethwa was causing havoc in her life as he regularly confronted her at her matrimonial home. "The child whom he claims is his isn't his. I don't remember ever saying the child is his. He has been constantly harassing me over the child and storms into my house whenever he feels like it," said Dube.
Ndebele advised Mthethwa to pursue the matter of child custody through the proper channels and not to cause problems. Prosecuting, Margaret Muhomba told the court that on November 1, 2015 at around10:40PM at Mpopoma flats, Dube was in her house chatting to her friends when Mthethwa confronted her.
"The accused approached the house and the complainant opened the door. They exchanged a few words which led to a physical confrontation. The accused grabbed the complainant and started assaulting her using fists and hit her with a brick on the back of the head," said Muhomba.
Due to the assault, she said, Dube sustained a cut on her head and was referred to hospital for treatment.