WTF AFRICA- HUSBAND TELL MOTHER-IN-LAW HIM A NUH MILLIONAIRE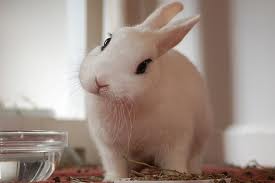 AN employee of Econet Wireless Pvt Ltd yesterday told his former mother-in-law that he was not Strive Masiyiwa after she demanded an increase in child support at the maintenance court in Bulawayo.
Masiyiwa is the millionaire founder and executive chairperson of mobile giant Econet.
The maintenance court in February 2011 ordered Langton Rashamina to pay Dorothy Muza, his former mother-in-law, $100 every month for his son's upkeep.
Rashamina, who separated from his wife who now resides in South Africa, told magistrate Adelaide Mbeure that Muza made an application to increase maintenance to $275 out of greed.
"They want me to support the whole family because I'm an employee at Econet. I'm not Strive Masiyiwa," he said.
Rashamina said his son's grandmother goes around telling people he has money because he's a manager at Econet.
"In this economy, $100 can cater for all the needs of a child in primary school. They just want me to support the whole family," he charged.
Rashamina said his former in-laws did not pay rent as they live in a government complex.
He said the mother of his child is employed, so she should contribute towards the upkeep of their son.
Rashamina said the court should not issue a garnishee order as it would damage his reputation at work.
He told the court his father, wife and two siblings depended on his income.
The court also granted Rashamina's wish for a paternity test to be done within six months, since he denied paternity.
Muza, who is the child's maternal grandmother, told the court that her daughter was prepared to take her son for paternity tests but her son-in-law had not paid for the tests.
"This order was granted four years ago and the needs of my grandchild have grown. He was made prefect and needs a new uniform," she said.
Magistrate Mbeure dismissed the application for upward variation and granted a garnishee order based on Rashamina's delay to pay maintenance.