WTF AFRICA- GIRL 15 FORCED TO MARRY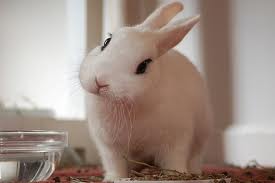 THREE aunties who forced their under-aged niece into marriage with a man who was once married to their late sister have appeared in court facing charges of pledging a female person.
Teresa (34), Tsitsi (39) and Noleen Muronda (36) of Mufani 2 Village in Odzi are facing charges of contravening section 94(c) of the Criminal Law (Codification and Reform) Act which criminalises the pledging of a female person into marriage against her will.
The trio, who are not represented, are denying the charges.
Liberty Makombera, who married the girl, was also arrested. He is facing rape charges.
The complainant is now pregnant.
Public prosecutor Mr Tafara Chawatama told the court that the trio physically assaulted the girl and dragged her into marriage despite her resistance.
"The three accused persons are sisters to the complainant's father.
"Sometime in January 2013 in Nyazura, Terresa and Tsitsi forced the complainant to stay with Liberty Makombera as her husband after the death of his wife, but she refused.
"They assaulted the complainant using fists for refusing to stay with Makombera.
"The girl ran away and went to Chitungwiza to stay with Noleen Muronda. The teenager narrated the whole story to Noleen but she also assaulted her with an electric cable saying she was lying.
"In August 2013 Teresa went to Chitungwiza and forcibly took the girl to Makombera's homestead.
"While at the homestead Teresa went on to sleep with the young girl in the same room, but during that night Makombera got into the room.
"Teresa then left the girl with Makombera who proceeded to have forced sex with her without her consent three times.
"The following day Teresa went back to Chitungwiza with the girl since Makombera had stated that the complainant should start staying with him after his wife's memorial service".
In October 2013 Noleen took the young girl to Makombera homestead for the memorial service.
While at the memorial service Noleen announced to Makombera and his relatives that the young girl was now his wife.
In May 2014 the complainant ran away from Makombera's homestead and went to Macheke where her grandmother, Netty Maruta, stays.
She told her everything and a police report was made leading to the arrest of the suspects.
The trial continues on January 30 before Mr Shingi Mutiro.