WTF AFRICA- FAMILY PERFORMED RITUAL OVER DEAD TEENS GRAVE FOR HIM TO AVENGE HIS DEATH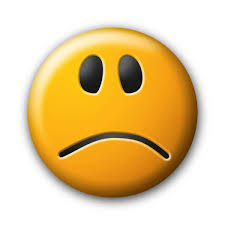 CALL it poetic justice if you want.
TWO of the four suspected teen murderers from Makokoba, who are languishing in remand prison following their arrest late last year for allegedly murdering a 17-year-old boy from the same suburb in a suspected fight over a girl, are reportedly suffering from horrifying hallucinations.
The hallucinations are suspected to be linked to a strange ritual performed by the family of the murdered boy, Bruce Mashoko, on his grave.
The family stunned mourners when they inserted a big kitchen knife tied with a red cloth on top of Bruce's grave while instructing his dead spirit to "return" and allegedly torment his slayers.
The four alleged teen murderers are Floyd Sibanda (18), Shelton Ndlovu (18) Sandile Makalima (18) and a 17-year-old boy whose name is being withheld for legal reasons.
According to prison sources, the two teenagers (names supplied) were acting in a bizarre manner allegedly shouting obscenities and telling other inmates that Bruce was tormenting them.
The source said the two teenagers confided with prison officers that they were having sleepless nights as they would be "fighting" with Bruce's spirit.
"Two of the four teenagers from Makokoba who are in remand prison facing charges of murdering another teenager in a fight over a girl are reportedly causing a scene with their strange behaviour. At times they suffer from hallucinations where they would be screaming claiming Bruce was tormenting them. They seem to have lost their insanity but that would be ascertained by two State doctors only after the magistrate who is dealing with the case referred them for mental examination.
Their fate will be decided on Friday (6 February) when they come for their routine remand. From the information we got from some of the boys' relatives the issue of insanity might be linked to the ritual performed by the victim's family on his grave," said the source who requested anonymity.
Bruce was reportedly stabbed once under his left breast and later died due to excessive bleeding.
The quartet allegedly ambushed him while coming from his friend's place of residence.
Meanwhile, the ritual which is suspected to linked to the two teenagers' "insanity" is captured in a video in possession of this publication where Bruce's unidentified female relative who seemed to be in a trance is seen moving around an open grave with a knife on her back.
She apparently led the hearse for a distance, while dragging the knife with a long red rope. The rope was tied to her waist.
The woman rolled her eyes before she inserted a knife on top of the grave repeatedly saying: "Don't cry or be troubled by Bruce's tragic death. Yes we might have buried him now but everything is under control. He is in charge and he is going to take over. He is going to destroy (his killers) and on that one I assure you."
While performing the incomprehensible ritual, a group of other mourners believed to be Bruce's relatives are seen singing and dancing to a Shona song, "ndimi makauraya, ndimi makauraya. . ." literally meaning you are the ones who killed. The song is apparently referring to the teenagers who are being accused of murdering Bruce.
Bruce's mother, Grace Tshabangu, also declared that "poetic" justice would prevail in relation to the boys who allegedly killed her son.
She said they would pay dearly for their "evil acts".
"My son died a painful death. I am shocked especially looking at the circumstances surrounding his death. My prayers are that justice will prevail and the boys who killed my son should pay dearly for their evil acts," she declared.