WTF AFRICA- FAKE PASTOR TURNS MONEY INTO PAPER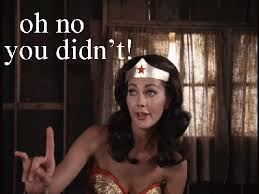 A Chitugwiza woman was duped of her hard earn cash when a self proclaimed prophet prayed for it and it turned to paper.
Apparently Shyleen Zaranyika gave the prophet, Bernard Tapera, her money for him to pray for it on the guise that she was about to lose it mysteriously before he duped her and gave her papers.
The fake prophet appeared in court on allegations of swindling the woman.
It is said on May 13, Tapera approached the complainant who was walking along a road in Unit N and introduced himself as a prophet.
He then told the complainant that some of the problems that she was facing in her life and that he should pray for her.
He went to the complainant's house and asked her to give him all the money in the house to pray for it, alleging that it was about to be lost.
The complainant produced US$1 050 and gave it to the said prophet and he folded it and tied it into a green cloth and prayed together with the complainant.
He then handed the complainant the green cloth purporting it to be her money. He asked her to buy some eggs and they both left the house.
The court heard that after a short period, the complainant returned and opened the cloth so that she could take her money.
She was shocked to discover that she had been given a cloth with papers and her money had disappeared. Prosecutor Wilson Matsika is appearing for the State.