WTF AFRICA- DUPPIES HAUNT WOMAN INTO BECOMING A LESBIAN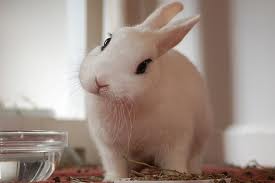 Apparently evil spirits from Zimbabwe are ruining a South African woman's life so much that she decided to become a lesbian.
Nonhlanhla Nkoloseng, 32, from Inanda at eTafuleni, SA, says her late father wanted his kids to inherit his muthi practice so he allegedly performed a muthi ritual on them.
But now, five years after his death, one of his daughters claims the ritual went wrong and instead they got stuck with evil, dangerous ancestral spirits known as izizwe!
Nonhlanhla says she is being haunted by the evil izizwe.
She claims the spirits ruin her relationships.
"Traditional healers said it makes me irritable and angry all the time. My anger has cost me 15 girlfriends over a few years."
She said healers said her father got the spirits from Zimbabwe.
Nonhlanhla said this makes it impossible to communicate with them as they speak an unknown language.
"Everything is a mess. My relationships break up easily after a short period. I even scream and hallucinate when I'm with my girlfriends. I feel like I could strangle them and I cry myself to sleep.
"I need help because even my neighbours are scared of me," said Nonhlanhla.
She has a baby boy, which she said she had before taking the decision to be a lesbian.
"I changed and became a lesbian as I was always angry and fighting with my boyfriends. I thought it would be better if I dated women," she said.
One of her ex-girlfriends said Nonhlanhla becomes violent for nothing.
"I stopped visiting her because I feared that she would kill me," said the girlfriend, who preferred not to be named.
Cultural and traditional expert Sazi Mhlongo said this kind of evil spirit is made up of muthi mixed with human body parts and that it was only used to curse people and cause bad luck.
"Only a special traditional healer can help her," he said.