WTF AFRICA- DI HUSBAND SEH SHE NAH TUN IT OVA
Man bashes wife over sex positions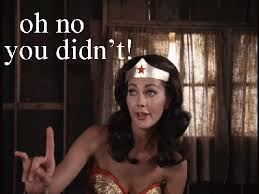 SEX positions are apparently part of the formula to spice up things in the bedroom!
This rings true for a Hope Fountain man on the outskirts of Bulawayo who is reportedly in the habit of beating up his wife for failing a number of sex positions he would have suggested during their love-making sessions.
Sibonakaliso Ngwenya said her husband Khumbulani Ncube was always turning her into a punching bag each time they argued over what position to use during their sex act.
Ngwenya also claimed that her husband was in possession of a sex playbook with a list of positions which he first tried with his girlfriends before he also ordered her to perform them with him.
It must be the "sex bible" Kama Sutra.
As a way of fixing his wife for having failed to perform the suggested sex positions, Ncube would deliberately relieve himself in the blankets.
Ngwenya narrated her ordeal at the Bulawayo Civil Court where she was suing her husband for physical, verbal, emotional, sexual and psychological abuse.
"My husband is in the habit of abusing me in front of our children. He is always insulting me with my late parents' privates. He physically and sexually abused me on several occasions, the latest being on 15 June.
"This was after he came home drunk and read a number of sex positions he claimed to have tried with his girlfriends and wanted me to perform them with him. I refused and he assaulted me. He has been doing this on several occasions.
"As a way of fixing me for failing or refusing to perform the suggested sex positions he would vomit and relieve himself in the blankets. I am now fed up with his abuse and want the court to assist me by granting a protection order against him," said a teary Ngwenya.
A remorseful Ncube, in response, blamed his weird actions on booze. He went on to beg for his wife's forgiveness.
"I am sorry for my actions. It's unfortunate that I would have taken an illicit brew, kachasu. I want my wife to forgive me for my violent actions," pleaded Ncube.
Ngwenya, however, heaved a huge sigh of relief when presiding magistrate Manasa Musiiwa ordered Ncube not to ever physically, verbally, psychologically and sexually abuse or threaten her in any way.