WTF AFRICA- COUPLE NUH DWEET IN TEN YEARS
Couple endures 10 sexless years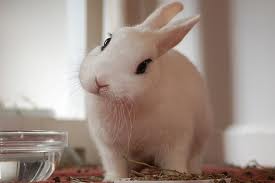 A HARARE woman was yesterday granted a protection order against her abusive husband of 27 years, 10 of which have been spent without sexual intercourse.
In her application filed at the Harare Civil Courts, Tracy Kangandu, pleaded with the court to bar Tembo Moyo, from beating and insulting her and her wish was granted by the court.
"For the past 27 years, he has been beating me and threatening to scald me. He even insults my daughter using abusive language referring to her private parts." she told the court.
Kangandu also told the court Moyo had recently kicked her and the children out of the couple's matrimonial home.
However, in his response, Moyo denied ever beating Kangandu, but instead professed his love for his wife.
"I love this woman very much, our only problem is that she has been denying me my conjugal rights for the past 10 years of our marriage," he said.
Moyo further told the court that in contrast to her claims, Kangandu had recently moved out of their matrimonial home without him chasing her away.
"I want her to come back home, we just need to solve our bedroom issues," he said.
Kangandu, however, vowed she would not return home adding she had suffered enough.
"I have been staying with him for the sake of my children, otherwise this marriage has been a painful 27 years," she said.
Presiding magistrate, Trevor Nyatsanza granted the protection order, instructing Moyo to stop assaulting Kangandu.
"Don't beat her up, just wait for her until she comes back to you," he said.
Source – newsday