WTF AFRICA- CALF GIVES BIRTH TO HUMAN BEING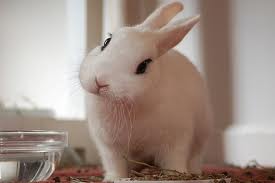 Curious residents have flocked to the Mlangeni homestead to see a calf believed to be half human.
Many believe that the cow named Nyamazane was sexually abused after she gave birth to a calf with a strange head, and male and female sex organs.
Sebenzile Mlangeni (60), from Emazizini Village, outside Bergville in north-western KZN, told Daily Sun the cow gave birth on Sunday.
"At about 12pm I saw cow legs coming out of Nyamazane, but I realised she was in pain and it was taking longer than normal for the birth process to finish," Sebenzile said.
"After a while I called my kids to come help. After pulling the dead calf out we got the shock of our lives when we saw that the head looked like a human's.
"Some residents have said that the cow may have been sexually abused in the veld where she grazes.
"We do not know whether to bury it like a human baby or maybe send it to doctors to assess it," said Sebenzile.
News of the strange birth spread fast and a shocked Ukhahlamba mayor Thulani Sibeko sent a ward councillor and chief to find out more.
"When the family sent me the picture I thought it was photoshopped," Sibeko said.
Induna Mfana Malinga and ward councillor Vusi Hlatshwayo said they were shocked by what they found.
"I'm 80 years old but I have never heard of this before," Induna Malinga said.
Head of the department of agriculture in Bergville, Zama Nkosi said he had sent his officials to talk to the family so they can give the calf to the department.
"We want to have it checked at a lab to see if it's blood and flesh have human connections," Nkosi said.
The Malingas said that they are scared to slaughter Nyamazane for meat or a ceremony.
"We see her as a human, because she gave birth to a human," Sebenzile said. "How can we eat her meat?"