WOMAN KILLED BY BOYFRIEND WHO THEN DRINKS POISON
A man chopped his girlfriend multiple times with a machete, killing her, then drank poison and is now in hospital, police say.
Details are sketchy at this time, but the St Elizabeth police say the incident happened in the Lacovia area of the parish on Saturday afternoon.
Police have identified the victim only as 'Lesha' from Slipe district, close to Lacovia.
The suspect's name is being withheld, but he is said to be 28 years old.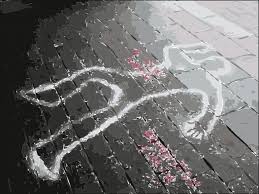 The murder is the first for St Elizabeth for 2016. Last year, there were 24 murders in St Elizabeth, three more than the previous year.
Police say the machete has been the weapon used in the last five murders in St Elizabeth. All have been the result of domestic altercations.
"What it is telling us is that people need to find a way to resolve their issues without resorting to violence," head of the St Elizabeth police, Superintendent Lanford Salmon told OBSERVER ONLINE.