MUTILATED 6YO BURIED
Tears flowed freely as Daniel was remembered as a child with an adult mind. Tributes painted him as a street-smart lad who had ambition to become a soldier.
"We mourn not only a life that was lost, but the life that might have been," said Lambert Pearson, principal of Runaway Bay All-Age School, where Daniel was a student since September.
Pearson was joined by many others in expressing sadness at the gruesome murder of Daniel, whose body was found a day after he was reported missing.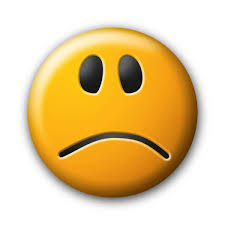 Dr Dayton Campbell, member of parliament for St Ann North Western, called on residents to look out more for each other, especially the children.
"We need to stop meeting like this… As member of parliament I have been to countless funerals where people have lost their lives like this," Dr Campbell said.
He was joined by Othneil Lawrence, Opposition Jamaica Labour Party caretaker, who said people need to show more love to each other.
"We are living in a society that no longer fears God, no longer loves each other," Lawrence stated.
"The only way we can change this country is by instilling Christian principles in our children," he continued, as he called on adults to mould the children for the future.
Lawrence also expressed that he had confidence in the police to bring those responsible for Daniel's death to justice.
Daniel was reported missing on November 15 after he did not return home from a nearby community where his father had sent him to collect money from a friend. His body was found on the afternoon of November 16 in a gully with his head bashed in and some of his fingers missing.
The murder of the boy sent shock waves across the country.
Twenty-four-year-old Vinnel Brown has since been taken into custody and charged with Daniel's murder. Brown, who had been charged previously with attacking and chopping his mother and sister, was remanded in custody when he made his appearance in court. He is expected to be taken back before the St Ann's Bay Resident Magistrate's Court on January 14 next year.
Daniel Anderson was buried at a family plot in Bounty Hall in neighbouring Trelawny.