WICKED-El Paso Man Convicted of Making False Statements to Law Enforcement in Reporting Threats to the President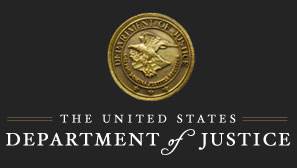 Department of Justice
Office of Public Affairs
FOR IMMEDIATE RELEASE
Thursday, June 27, 2013
El Paso Man Convicted of Making False Statements to Law Enforcement in Reporting Threats to the President
A jury in El Paso, Texas, today convicted Keith Nicholas Aiken, 31, of making false statements to law enforcement while serving as a civilian military employee stationed in Afghanistan, announced Acting Assistant Attorney General Mythili Raman of the Justice Department's Criminal Division; U.S. Attorney for the Western District of Texas Robert Pitman; Special Agent in Charge David Iacovetti of U.S. Secret Service Honolulu Field Office; and Resident Agent in Charge Ed Garcia of the U.S. Secret Service El Paso Resident Office
On Jan. 9, 2013, Aiken was charged in U.S. District Court in the Western District of Texas with two counts of making false statements to law enforcement.
According to evidence presented at trial, on Jan. 13, 2011, Aiken reported to the Deputy Command Office for the 4-401st Army Field Support Brigade in Kandahar, Afghanistan, that a co-worker had threatened to shoot President Obama and threatened that a friend was prepared to blow up Air Force One. Aiken repeated that statement to the U.S. Army Criminal Investigation Command (CID) and later to the U.S. Secret Service. Evidence introduced at trial established that to investigate the threat, the Secret Service deployed agents to Afghanistan, diverting resources from a significant investigation. The trial evidence further showed that approximately six weeks after reporting the alleged threat, Aiken confessed that he had fabricated the story because the co-worker was opinionated and had made statements that offended Aiken, and he was hoping that the investigation of the threat would lead to the co-worker's transfer off the base.
At sentencing, scheduled for Sept. 13, 2013, Aiken faces a maximum penalty of five years in prison on each count.
The case was prosecuted by Senior Trial Attorney Teresa Wallbaum of the Criminal Division's Human Rights and Special Prosecutions Section and Assistant U.S. Attorney Daphne Newaz of the Western District of Texas (El Paso Division). The case was investigated by the U.S. Secret Service's Honolulu, Hawaii and El Paso, Texas offices.
13-735
Criminal Division