FOR THOSE WHO LIKE TO FILE WITHOUT W2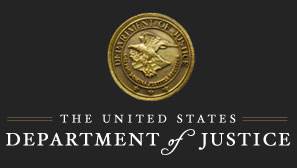 Federal Court Permanently Bars Indiana Instant Tax Service Franchisee from Tax Preparation
A federal court in Indianapolis permanently barred David Franklin and his company, Instant Refund Tax Service (IRTS), from preparing tax returns and from operating a tax-preparation business, the Justice Department announced today. The government alleged that IRTS, which Franklin wholly owns, operated as a franchisee of Instant Tax Service, a large national tax-preparation franchisor operated by ITS Financial LLC, based in Dayton, Ohio. The order follows an earlier preliminary injunction against the defendants. In a separate case, a federal court in Ohio preliminarily enjoined the Dayton-based franchisor last November. The defendants in both cases consented to entry of the preliminary injunctions without admitting the allegations against them.
The Indiana permanent injunction order was signed by Judge Sarah Evans Barker of the U.S. District Court for the Southern District of Indiana. The government complaint in the case alleged that Franklin owned and operated 22 Instant Tax Service locations that prepared and filed false and fraudulent income tax returns for customers, fabricated income for phony businesses to obtain larger tax credits, forged W-2 forms, filed returns improperly based on paycheck stubs rather than W-2 forms, claimed false education tax credits and reported false filing statuses for customers. The government also accused Franklin's offices of filing tax returns without customers' authorization and selling false and deceptive loan products to customers.
The case is one of five similar civil actions that the Justice Department brought against Instant Tax Service franchises and the corporate franchisor, ITS Financial, which claims to be the fourth-largest tax-preparation firm in the nation. The court recently conducted a two-week trial in the Ohio case, in connection with the government's request to permanently enjoin the Instant Tax Service franchisor. A decision has not yet been issued.
For more information on the earlier preliminary injunction against Franklin and IRTS visit www.justice.gov/tax/2013/txdv13129.htm and for more information on actions brought against the Instant Tax Service franchise visit www.justice.gov/tax/2012/txdv121304.htm. In the past decade, the Justice Department's Tax Division has obtained hundreds of injunctions to stop tax-fraud promoters. More information about those cases is available on the Justice Department website .