DOH PLAY WID IRS LIKE DIS MAN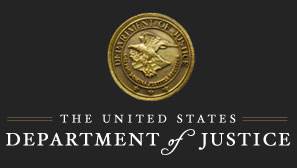 Alabama Man Indicted for Multi-state Stolen Identity Refund Fraud Scheme
Christopher Cordelle Davis, of Montgomery County, Ala., was indicted by a federal grand jury in the Middle District of Alabama for his role in a scheme to file fraudulent tax returns using stolen identities, the Justice Department and Internal Revenue Service (IRS) announced today following Davis's arrest. He was charged with conspiracy to defraud the United States, five counts of wire fraud, and five counts of aggravated identity theft.
According to the indictment, Davis provided stolen identities to Kenneth Jerome Blackmon Jr. Davis and Blackmon then filed fraudulent tax returns using the stolen identities. The refunds would be directed to debit cards. Davis would recruit individuals to obtain the debit cards and to go on trips during which the cards would be used to cash out the refund money at various locations in different states, including Georgia and South Carolina. The indictment also alleges that in September 2011, Davis possessed over 600 stolen identities, some taken from a medical facility in Alabama and over 200 prepaid debit cards in Gwinnett County, Ga. Blackmon was previously convicted and sentenced to 51 months in prison for his role in the conspiracy.
An indictment merely alleges that crimes have been committed and the defendant is presumed innocent until proven guilty. If convicted, Davis faces a maximum potential sentence of five years in prison for the conspiracy charge, up to 20 years in prison for each wire fraud charge and a mandatory two-year sentence for the aggravated identity theft counts. He will also be subject to fines and mandatory restitution and forfeiture if convicted.
This case was investigated by special agents of IRS – Criminal Investigation. Trial Attorneys Jason Poole and Justin Gelfand of the Justice Department's Tax Division are prosecuting the case with assistance from the U.S. Attorney's Office for the Middle District of Alabama and, in particular, Assistant U.S. Attorney Todd Brown.
Additional information about the Tax Division and its enforcement efforts may be found at www.justice.gov/tax