LOTTERY SCAMMER HELD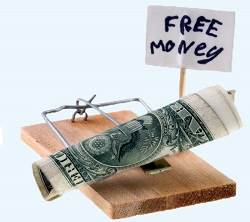 A man has been charged with possession of identity information following an operation by the Lottery Scam Taskforce in St. James on Thursday.
The police say a court date is being finalised for 32 year-old Jermaine Brown, otherwise called Jail Bud, of Montego West Village in the parish.
A number of houses were searched in several communities during the operation, which lasted from 1:20 pm to 5:45 pm.
The search at one of the houses occupied by Mr. Brown revealed one cellular phone and several Microsoft Excel documents with identity information of persons residing overseas.
Mr. Brown was subsequently arrested and charged.
A woman was arrested at another property on Leaders Avenue when she could not properly give an account for a United States of America Visa debit card found in her possession.
She has been detained on reasonable suspicion of possession of an access device.
share links
Share
MORE STORIES
MID takes over Chantae Skyers murder investigation
The Major Investigation
Three shot, one fatally, in Spanish Town
The Spanish Town police are pr
Man in hospital under police guard following shootout in Tivoli Gardens
A man is now in hospital under
Advertisement
Enter your email address
MOST POPULAR
Thanksgiving service for life of Dorraine…
8:30 am, Mon April 15, 2019
Minor quake felt across sections of Jamaica
2:12 pm, Mon April 15, 2019
Fraser-Pryce sets 100m meet record at Grenada…
9:38 pm, Sat April 13, 2019
Advertisement