COMMISSIONER WANT BUSINESS PEOPLE FI HELP WITH LOTTO SCAMMING FIGHT
Commissioner of Police Dr Carl Williams has made a strident call on members of the business community here to "blow the whistle" on their lottery scamming customers.
"We have, for instance, lottery scamming as one of the main drivers of crime in western Jamaica. A lot of people in business know about the people who are committing the crimes in relation to lottery scamming, because they do business with them. We would like them to tell us what's happening. Even if they cannot refuse to do business with these scammers, they can tell us what's happening," the police commissioner appealed.
He added: "But even more than doing business with scammers, what we see is that some people even facilitate scammers in doing business. I am not saying that this is pervasive across the business sector in western Jamaica, but it does happen that some business operators facilitate the scammers, wittingly or unwittingly."
During a press conference on Saturday at the Freeport Police Station in Montego Bay, called in the aftermath of Friday night's triple murder in New Ramble, St James, the police chief highlighted the need for all hands to be on deck in the war against crime.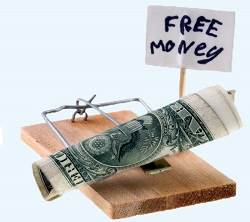 "We want everyone in every community to tell us what they know about crime. We also want people in every community, in every sector…business sector and all other sectors, to just cooperate with the police and not to support crime in any way," Williams urged.
In the meantime, the police commissioner, who visited New Ramble, attributes Friday night's killing in that community of 28-year-old Troy Scoville, 27-year-old Nicholas Campbell and 16-year-old St James High student Adrian Thelwell, to the lottery scam.
"This shooting though, we can say plainly that it is as a result of lottery scamming. Lottery scamming is an evil that is so pervasive across Jamaica and, especially in western Jamaica, is leading to so much deaths and injuries, mayhem in these parishes. Lottery scam is probably the most significant reason for the upsurge in violence in western Jamaica," he noted.
"And so, when I went to the community of New Ramble, I urged the people there not to turn a blind eye to lottery scamming that is happening in their midst. I can only hope that they hear and other communities will hear as well," Williams went on.
He lamented that, in spite of elevated police presence in St James, Friday night's incident unfolded just on the outskirts of the city.
"The police yesterday were all over the place, all around, and that one community from which we were not expecting to have any problems erupted last (Friday) night and three people died," the police commissioner bemoaned.
Meanwhile, St James Members of Parliament Marlene Malahoo Forte and Dr Horace Chang, along with Senator Charles Sinclair and JLP councillor caretaker, Dwight 'Deebo' Crawford also visited New Ramble where they consoled community members