SHAME…POLICE ROB BUSINESS MAN 200K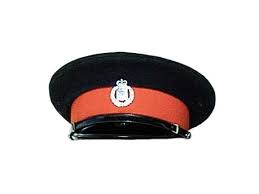 A police constable and a corporal accused of robbing $200,000 from a businessman were each offered bail in the sum of $100,000 when they appeared in the Corporate Area Resident Magistrate's Court on Monday.
Charged with simple larceny are Corporal Boviah Bennett, a resident of Sigarny Drive, Kingston 2, and Constable Cornelius Bernard of March Pen Road in Spanish Town, St Catherine.
Allegations are that at around 7:50 pm on Friday, December 5, both men were on mobile patrol along First Street, in the vicinity of the Kingston Logistics Centre, when they saw a parked motor vehicle belonging to the complainant.
Both cops reportedly stopped alongside the vehicle and asked the complainant if he had anything to tell them. He replied "no" and that he was going to Kingston Wharves to clear his goods.
It is alleged that the cops searched the complainant's vehicle and found $400,000.
Bennett allegedly told the complainant that he and his colleague were going to take him to the station and reportedly seized all the money. The complainant reportedly said he didn't have a problem because he could account for it.
Upon hearing that, the policemen allegedly became boisterous and told the complainant that he was acting as if he wasn't Jamaican. The cops reportedly took $200,000 and told him that he was lucky they didn't take all of it.
Both Bennett and Bernard are to return to court on January 28.
ADVERTISEMENT